Analytics Chart Builder
We've upgraded our Analytics reporting & charts to better suit your needs and new features, like Historical Trends.
This feature is now available for many of our BambooHR + Greenhouse clients!
⭐️ New to Knoetic Analytics? Request a demo for a tour of this new feature.
What's new with our improved Chart Builder?
Same features, new look. We've enhanced the look and feel of our charts to better support our client's needs. You'll notice these changes across your Explorer, Attrition, and Employee List analytics features.
Updates include:
Cleaner UX that helps you design your reports
Set your new time ranges, filters, and data breakdown in one place
Search across all filters, by category and value names
Access all your existing saved reports with the new chart controls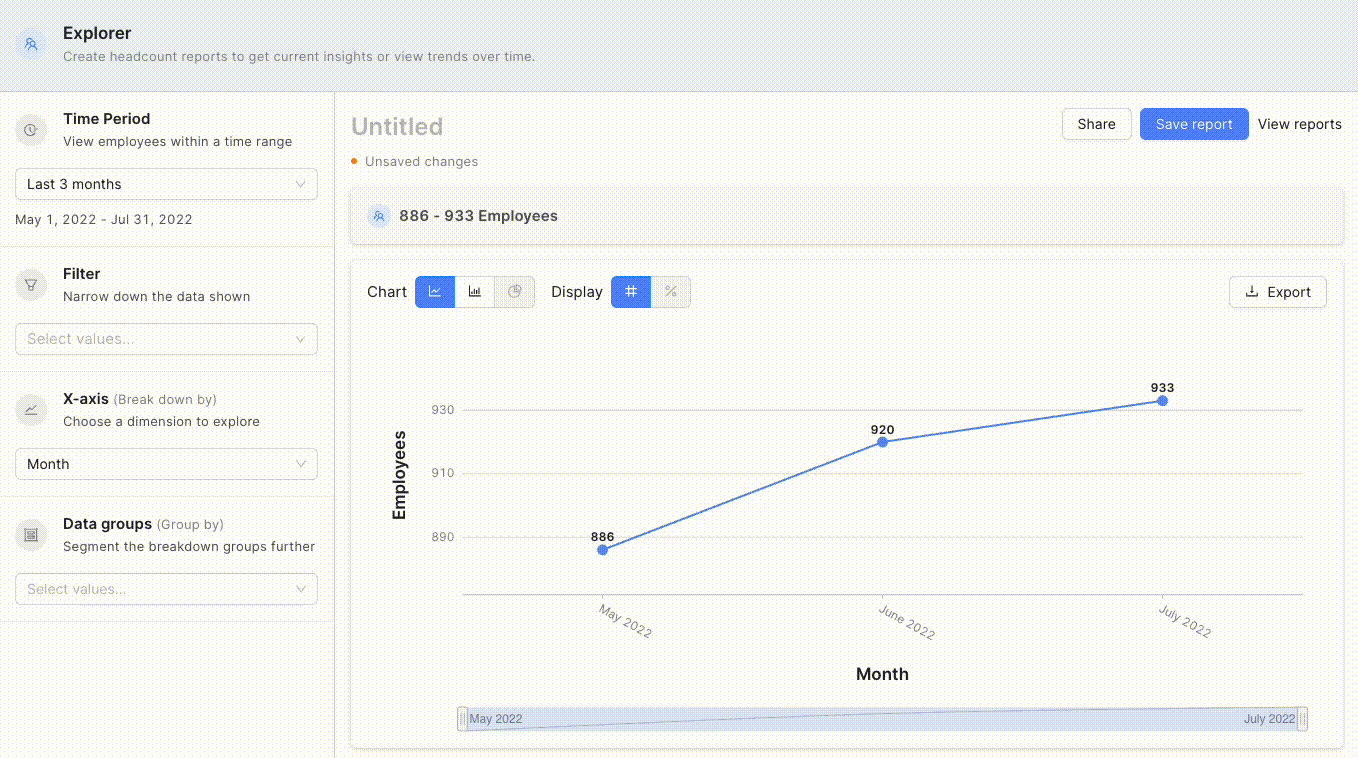 Selecting any time period
Easily set rolling dates or specific time ranges for reports. A powerful new time filter lets you define if your reports should update in real time, or be set to a specific time range.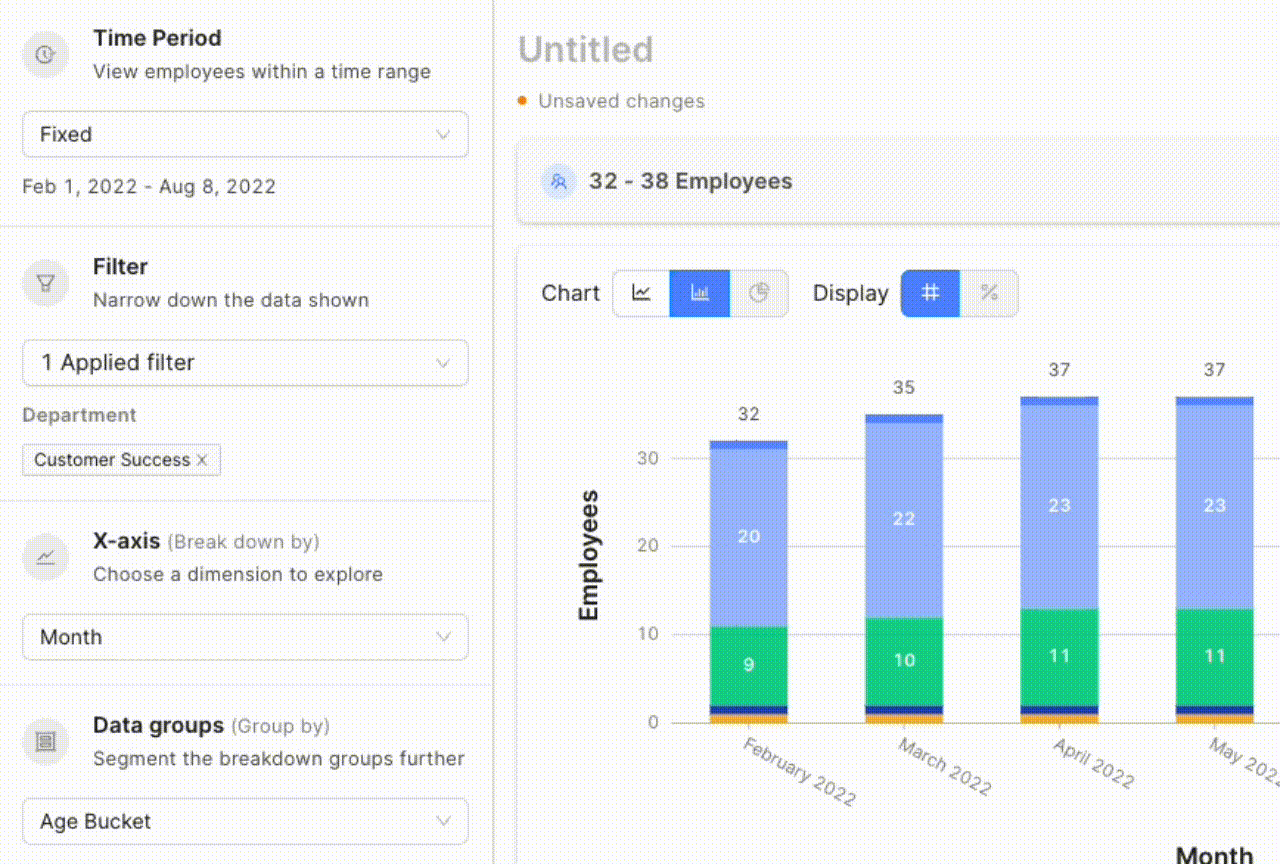 Designing your analytics report
Fine-tune & apply filters. The new filter panel has quick actions to clear all filters, and bulk apply multiple filters across different categories. See all your applied filters, then fine-tune your selection after that.
Set your x-axis. Pick the field values that you'd like to have represented across the x-axis of your graph. This selection will determine the headers listed in the accompanying data table below.
Choose a data group. Add an extra dimension by selecting a data group to stack additional values on your chart. This is a great tool for segmenting your data view for a more granular view.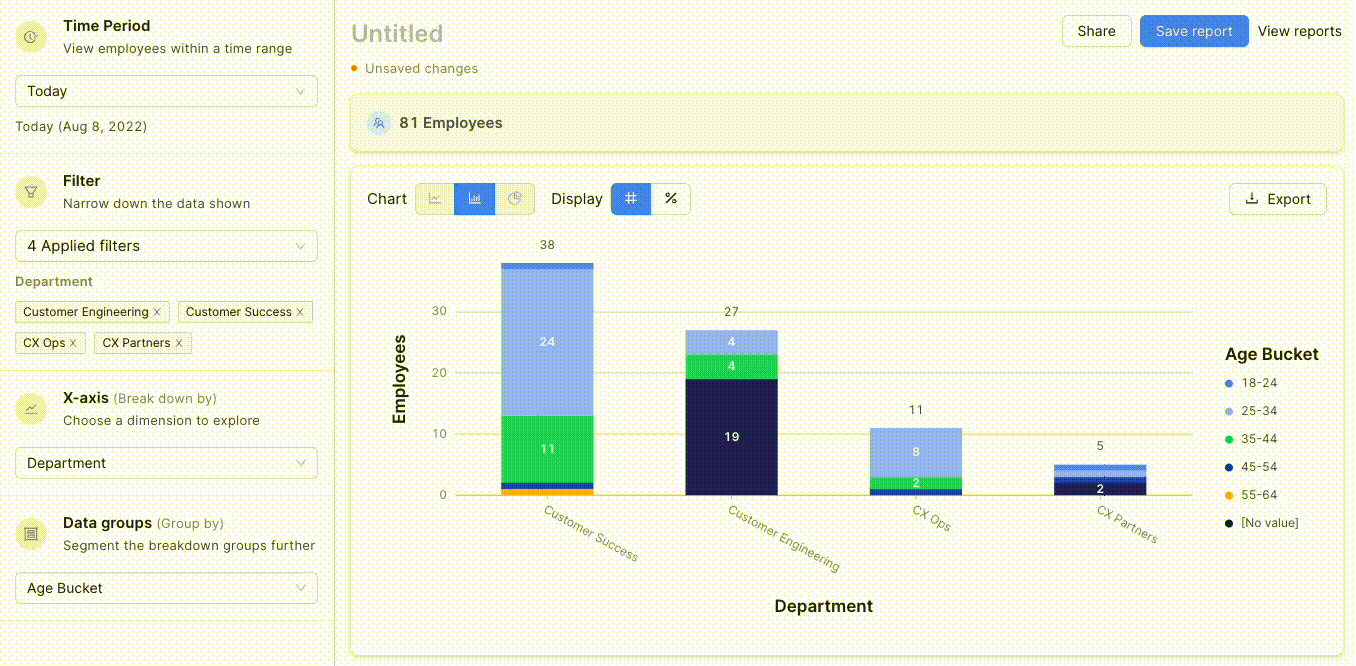 Questions or feedback? Let us know! Just email success@knoetic.com.
---
---