Recruiting Analytics
Improve your team's efficiency, optimize your process, and drive better outcomes with data.
There are various ways that recruitment teams & leaders can leverage insights to make better decisions, faster. A few we'll cover today:
Improving efficiency metrics
Understanding your applicant pipeline
Measuring Quality of Hire
Note: The following analytics are only available for our Greenhouse & Lever clients. Some data is limited depending on what you capture in your ATS system.
--> Check out our Recruiting Analytics: Common Reports article for specific guidance on reports to build!
Improve Efficiency Metrics
Whether you're focused on Time to Fill, Time to Hire, or building your Applicant Pipeline, we've got you covered. Capture and easily visualize your metrics with our Recruiting Analytics.
For instance, view your average days to hire across all roles or use our filters to compare specific roles against one another.

View examples of common Recruiting reports -->
Understand your Applicant Pipeline
If you're capturing data in your ATS system, we can help compare specific values across your reports.
For instance, view any captured data for Candidate Ethnicity across your total applications.

View examples of common Recruiting reports -->
Measure your Quality of Hire
Tie your outcomes back to your recruitment initiatives by comparing hired employee data to your recruitment measures. You can do this in both Explorer and Attrition analytics.
For instance, view what application sources led to more (and even better) hires.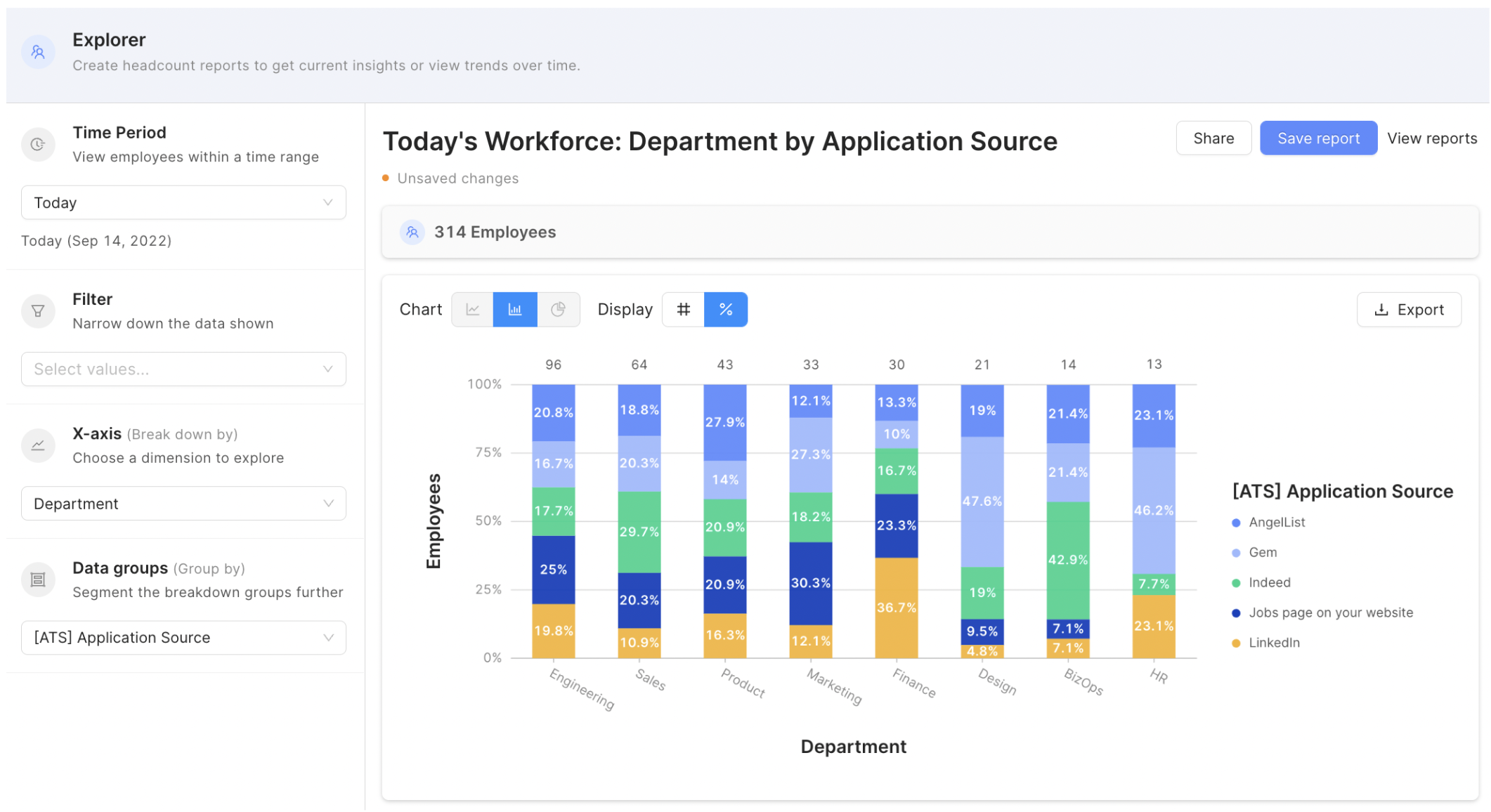 Learn more about Quality of Hire analytics -->
Want to learn more best practices? Email success@knoetic.com to reach your us.
---
---