HRIS Manager
What can an HRIS Manager not do with Knoetic is the question!
We should be your best friend. After all, we both love to manage data.
How HRIS Managers leverage Knoetic
Simple and easy data management. Having everything you need in one place helps users better understand and internalize their data.
Cleaning up messy data. People data is messy—and we'll be your best friend to get things in a great place. Our Data Issues Viewer is designed to highlight discrepancies or missing values that you may have missed during processing.
Easy and shareable reporting. Pulling a report will only take minutes. Plus, you can share reports safely with guests or export any image or list from the platform.
Clean, downloadable Org Chart. Updated with real-time data from your HRIS, you can view or download your Org Chart for the entire company or specific leaders.
What our users are saying:


Most Loved Features
Our Data Issues Viewer highlights missing values and discrepancies you might have missed—like employees with unusually high or low salaries.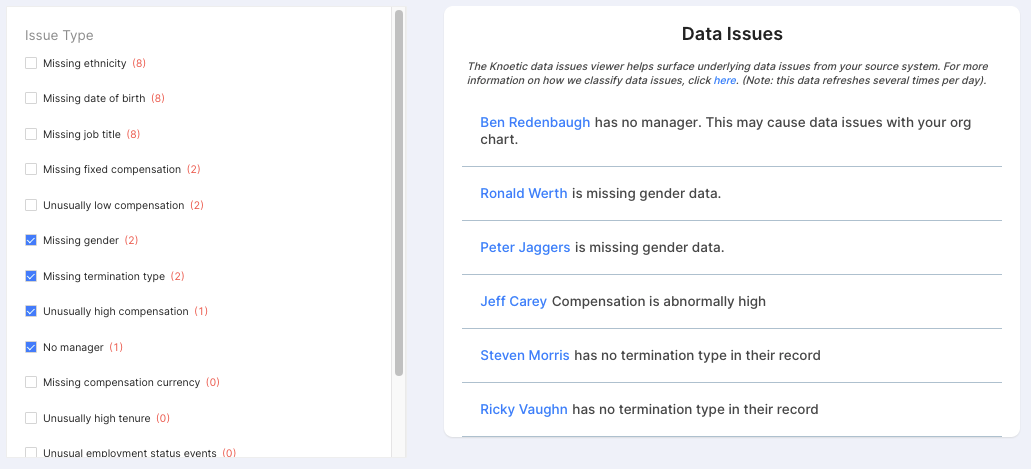 Our Explorer Analytics allow you to run reports based on your current headcount. It's perfect for pulse checks, deeper insights, and even finding missing values.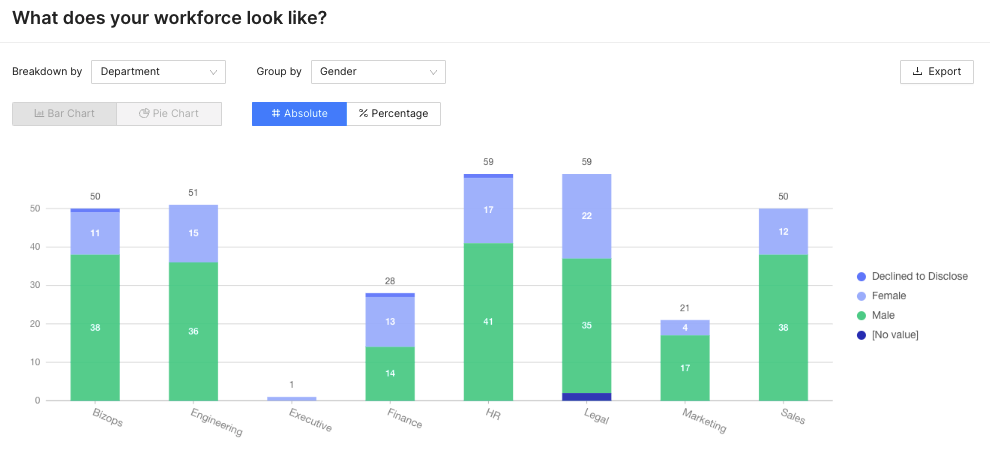 Our Org Chart updates in real-time with your HRIS sync. You can download the entire chart, or even export one for a specific leader. It's perfect for helping new team members get onboarded.

Our Employee Lists make it easy to consolidate different data fields into one place to be exported, shared, or saved for later.

And there's so much more!
Want to learn how other HRIS Managers are leveraging Knoetic? Email success@knoetic.com to reach your CSM who can share all the tips we've learned.
---
---